Creating your dream wedding cake,
for those special memories that
will last a lifetime…
Sleek & Stylish Sugarpaste
Smooth, straight lines for a timeless finish. Sugarpaste will provide a luxuriously elegant look for your wedding cake. This style is very versatile and will complement any theme.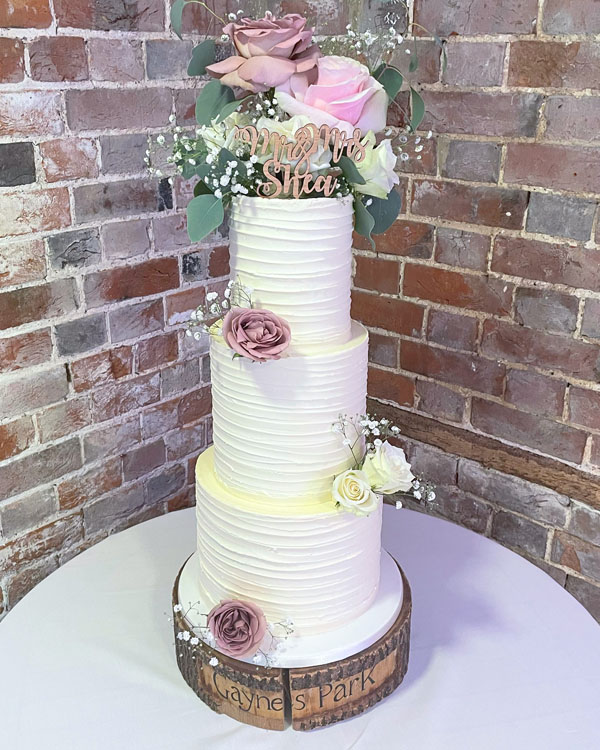 Semi Naked & Buttercream
Buttercream is the perfect finish for those couples looking for a rustic / boho vibe. With either a semi naked or a full coverage finish. These style of cakes are perfectly complemented with fresh flower decorations.
Sweet table and Favours
Dessert tables are a fashionable addition to any wedding reception. Cupcakes, meringue towers and freshly baked biscuits, the choice is yours. Personalised iced shortbread biscuits are the perfect table gift for your guests.
Choccolotties Story
My name is Keeley, Creator and Founder of Choccolotties a bespoke luxury wedding cake design business.
Choccolotties was born, after the birth of my first Daughter Lottie… hence the name!
I have always loved baking for as long as I can remember, I have spent many years in the kitchen developing and perfecting recipes.
Since then, I have gained a wealth of knowledge by learning and perfecting new skills and techniques, as well as completing a floristry diploma to ensure that I'm delivering nothing but show stopping excellence to your wedding day.
I want to help you to visualise your dream wedding cake, to create something that is completely unique to you and to bring your visions to life.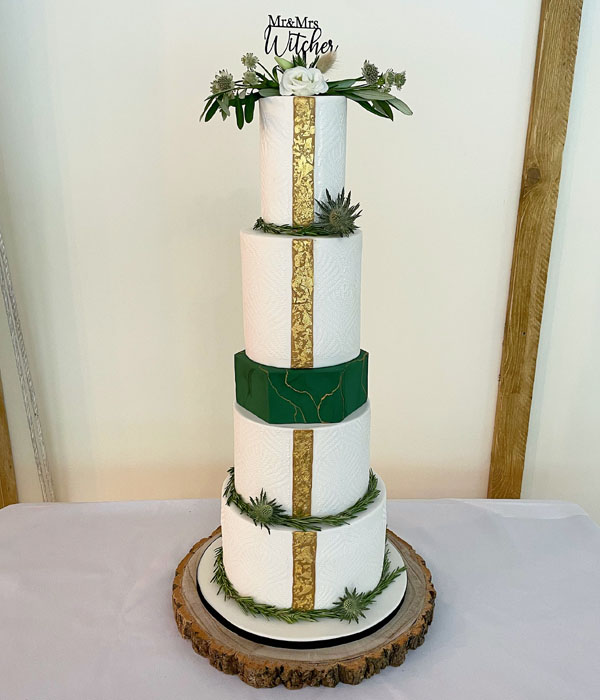 Siobhan & Paul
Keeley made our wedding cake last Summer – apart from the cake being absolutely stunning and tasting amazing Keeley was so lovely to work with especially as we had to postpone our original date. I would highly recommend Choccolotties to anyone. Thank you so much! Xxx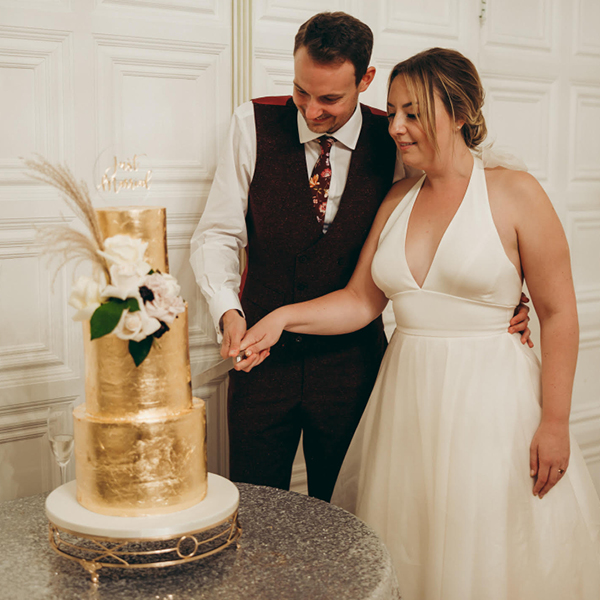 Katie & Alex
Keeley was completely on board with the vision we had for our wedding cake and created an exceptional gold leaf 3 tier wedding cake for us that blew us away. The process was really simple from start to finish and Keeley navigated our order throughout lockdown and the pandemic accommodating and understanding the stresses of moving a wedding. At Chocolotties you get to work with someone who is truly lovely and caring from driving to our venue in Suffolk to delivering and assembling the cake herself to giving us a lovely wedding gift – I highly recommend Chocolotties for your big day.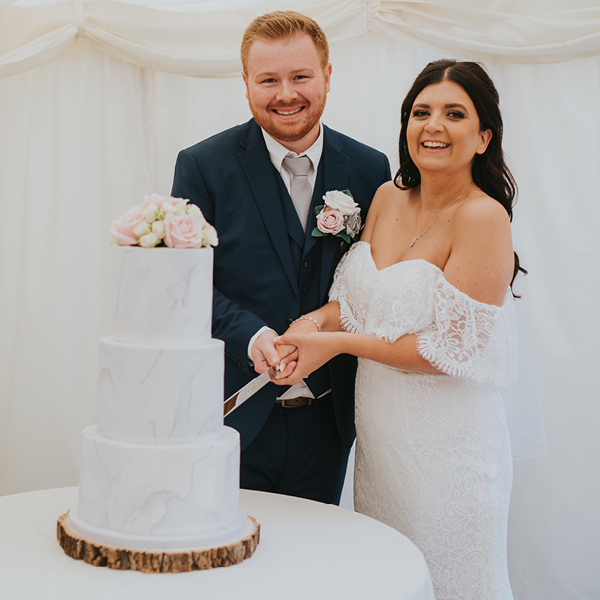 Charlotte & Rob
I chose Keeley at Choccolotties to make our wedding cake based on her outstanding reputation in the area initially. Then I tasted her cakes and she was then a non-negotiable in our wedding plans. She is unbelievably talented, professional and just so friendly and approachable. I've since ordered cupcakes and other treats from her and everything she makes is delicious. I recommend her to everyone when someone is looking for a cake maker.
This price list is a guide. I will make your wedding cake to your specification and therefore I do not have a standard price. If you require extras or more ornate details such as shimmer tiers, ruffles and other additional decorations, these will be added to the final cost.
Servings are based on a 1"x1" coffee/ wedding sized portion.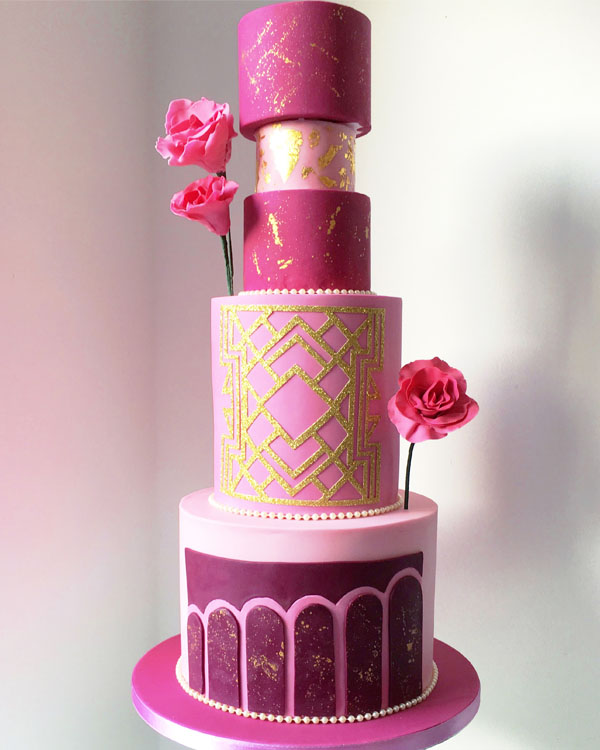 Sleek & Stylish Sugarpaste Finish
3 Tiers
Starting From £550
4 Tiers
Starting from £650
5 Tiers
Starting from £775
6 Tiers
Starting from £1000
Semi-Naked & Buttercream Finish
3 Tiers
Starting From £500
4 Tiers
Starting from £600
5 Tiers
Starting from £675
6 Tiers
Starting from £750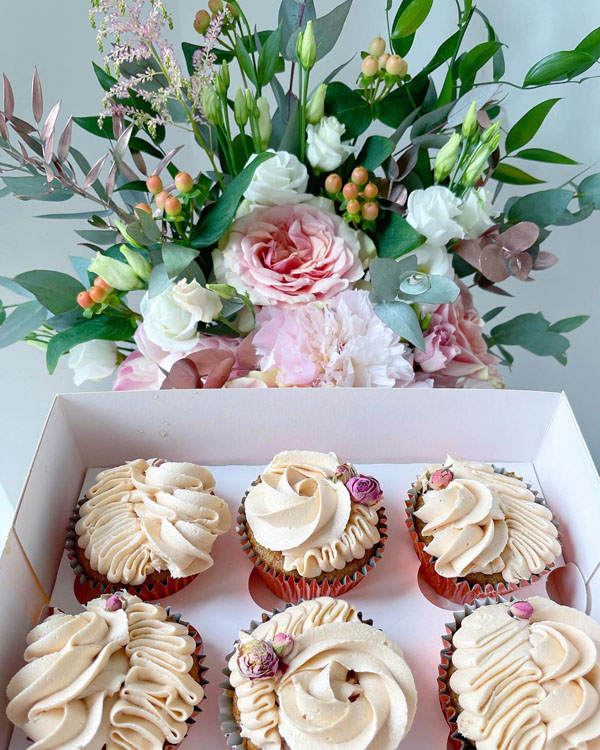 Favours
Minimum 50 guests
Cupcakes
Minimum 50 guests
Frequently Asked Questions
Below are the most common questions I get asked by my Bride and Grooms. If there is anything else you wish to ask do not hesitate to email info@choccolotties.com
How much will my wedding cake cost?
All of my wedding cakes are unique and made specifically to suit you. Some designs are more intricate than others and therefore take longer to make and this is reflected in my price.
Please take a look at my Price Guide to see my starting prices.
However if you would like a more specific quote, please complete my Enquiry Form or you can email me, Keeley at info@choccolotties.com.
I will require the following information to provide you with a more accurate quote:
Yours and your Partner's name?
Contact email and telephone?
Date of your wedding?
Venue address?
Time of ceremony/ cake cutting?
An approximate number of servings required?
Budget?
Is your cake to be served as dessert for your wedding breakfast or part of your evening reception?
Do you or your guests have any allergy/ dietary requirements?
Images of cakes that you have seen that you like?
How did you hear about Choccolotties?
Do you cater for specific dietary requirements / allergies?
Where possible I will try to accommodate specific dietary requirements, but please be aware that my kitchen handles the following allergens:
Gluten

Peanuts

Tree Nuts

Celery

Mustard

Eggs

Milk

Sesame

Fish

Crustaceans

Molluscs

Soya

Sulphates

Lupin
All efforts will be made to ensure there is no cross-contamination however, it is possible there should be a trace of any of the above allergens.
If you have only a small number of guests that have specific dietary needs, I can do a box of cupcakes for those guests, these will be charged as an additional cost.
Do you deliver and set up the wedding cake?
Yes, I like to deliver and set up your wedding cake to ensure it arrives at your venue safely looking its best. My aim is to also take the stress away to ensure your experience with me is as smooth as possible.
What venues have you worked with?
Here is a selection of venues that I have worked with and continue to work with:
London Venues
Rosewood London

St Ermins Hotel

Meridian Grand

The Brewery

De Vere Theobalds Estate

Clapton Country Club

The Willows

Shoreditch Studios
Essex Venues
Down Hall

Gosfield Hall

Gaynes Park

Parklands Quendon Hall

East Mersea Hall

That Amazing Place

Blake Hall Barn

Maidens Barn

High High Weddings

Vaulty Manor

Channels Estate

Baddow Park House

The Reid Rooms

Newland Hall

Crondon Park

Mulberry House

The Old Parish Rooms

Stock Brook Country Club

King's Oak Hotel
Hertfordshire Venues
Tewinbury Farm Hotel

The Farmhouse at Redcoats
Suffolk Venues
Sussex Venues
we would love a really big showstopper wedding cake, but worried there might be too much cake leftover?
That's not a problem at all, you can still have the big wow factor for your wedding cake. It is a huge part of your big day after all and it's got to be up there on the list of memorable wedding photos!
In order to achieve this look for you, I would use dummy tiers, so they are iced as if there is real cake inside, but it's actually a fake tier! Magic! Typically it's nice to cut your cake, so I usually recommend at least one tier to be edible, so you can cut it together for you to be able to cut it but the rest can be for show.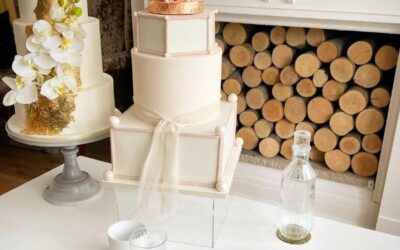 The process from start to finish when ordering your wedding cake with Choccolotties… Here at Choccolotties I understand that your wedding day is going to be one of the most important events in your life and because of that everything needs to be...
I'm Keeley, the Owner of Choccolotties, a Luxury wedding cake designer based in Essex. I'm The Cake Designer, Business Development Manager, Social Media Manager, Networking Manager, Customer Service Manager, Accounts Manager,...